A few days ago, Asia IP, a well-known core weekly magazine, released the list of the 2022 China IP Awards. And Beijing Gaowo Law Firm was awarded Trademark Prosecution Firm of the Year.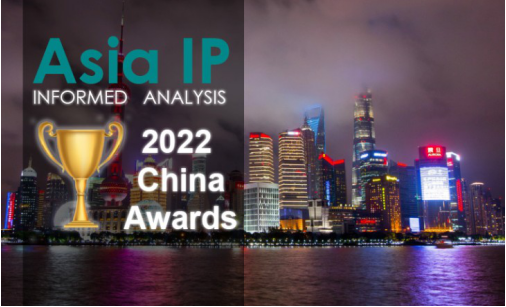 Asia IP is the region's leading source of analysis of IP issues facing Asian companies.Focusing on the issues behind the headlines, Asia IP provides an unparalleled access to the challenges and solutions companies face as they try to protect their intellectual assets. And the 2022 China IP Award aims to recognize top IP companies. And its results combine feedback and advice from Asia's IP editorial team and in-house counsel, senior corporate executives and legal professionals from the region and around the world, as well as the performance of law firms themselves.
Beijing Gaowo Law Firm is a leading law firm in the field of IP agency in China, specializing in the business of trademark, patent and copyright.
Being included in this list once again reflects Gaowo's strong strength in the field of IP litigation and the high recognition of our work by our clients.In the future, Gaowo will continue to rely on profound professional knowledge and a strong team of lawyers, practice the mission of "creating value for customers wholeheartedly", deeply cultivate the field of Intellectual Property legal services, and provide customers with comprehensive intellectual property solutions with competitive advantages. And we will work hard to create a comprehensive, multidimensional and in-depth intellectual property legal services, to provide more professional and comprehensive intellectual property services for our clients!